Tag archive for : candid indian wedding photography
The Crown
S + S, Jodhpur, 2010
This image comes from one of our early Sikh wedding. The fact that the groom insisted on tying his own turban and repeated the process thrice to ensure that he ties the 'perfect' dastaar (as the Sikh turban is known) got us intrigued as to what exactly does the turban symbolize in Sikh culture.
Couple of google searches later, here is what we found. The turban is not merely a protective head gear for the Khalsa (sikh warrior) but it is also spiritually connected to the very foundation of the Sikh culture. Earlier only the royalty wore turbans, but the gurus promoted it in the general masses thereby eradicating the caste divide. The turban is also is thus also a symbol of commitment to the Gurus. Truly, the crown jewel of a rich heritage.
Next time you want to do good at a quiz, take the wedding photographer along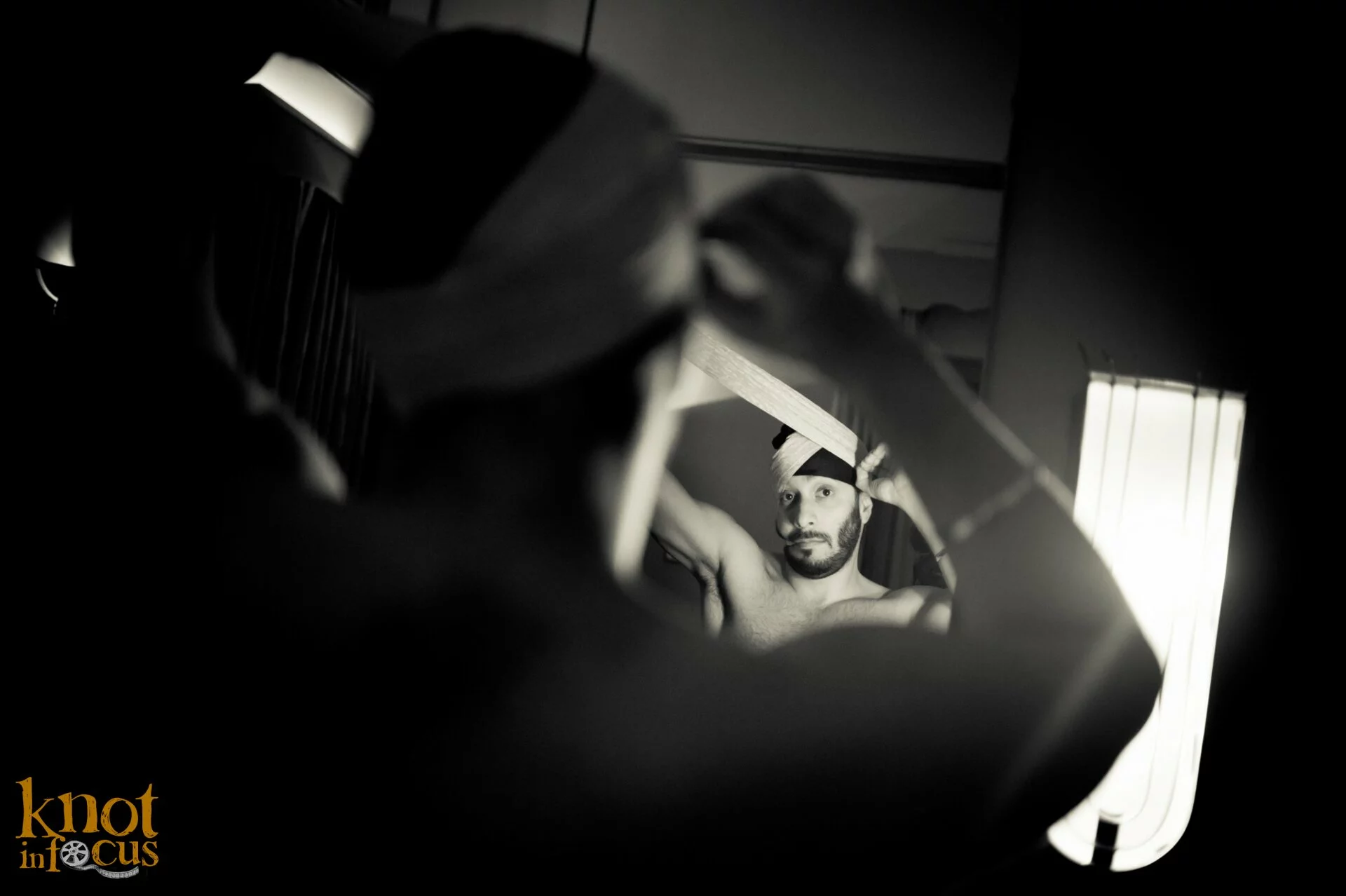 Filled Under : candid moments , wedding photography
Like Father Like Son !
A+G, Sisodia Garden, Jaipur, 2012
Very rarely do you see Father – Son duo performance on stage in Sangeet.  And this duo rocked the stage. A perfect moment frozen in time

Check out the blog reel of the wedding at https://knotinfocus.in/blog/garima-and-anand/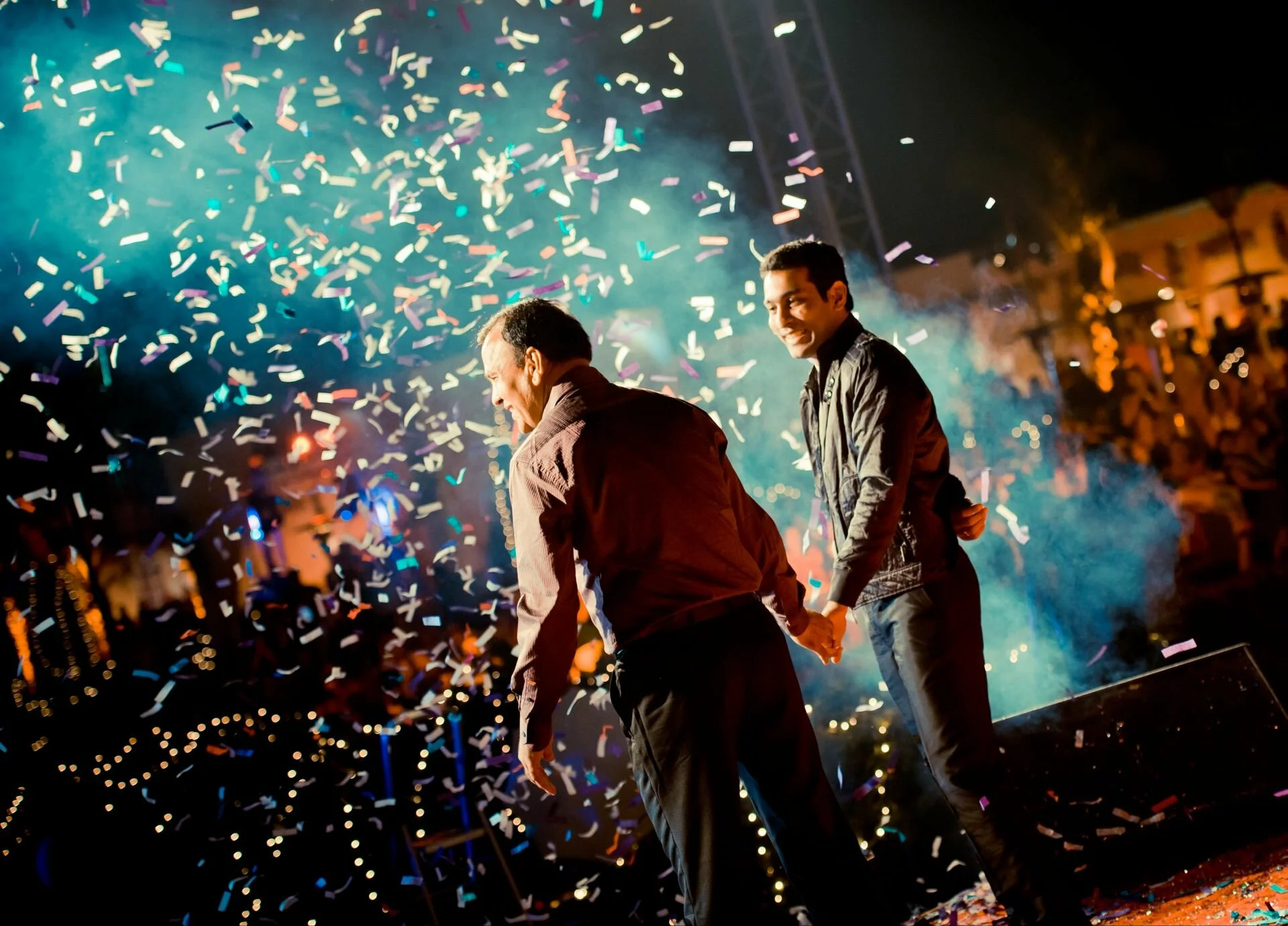 Filled Under : Uncategorized
Perfecto
D+R, Renaissance Mumbai, 2013
There are things called perfect love stories. Here is how they go … he meets her at college, they fall in love. Things happen and he has to go overseas while she battles out an intensive medico course. They continue their long distance relationship through thick and thins for 10 looong years. On her birthday he takes her to an underwater restaurant in Dubai and pops the question and days later they get married in a wedding that was holy-mother-of-batman level cool.
We've never been more eager to look back at pics from a wedding after the shoot. Here is one of many to come …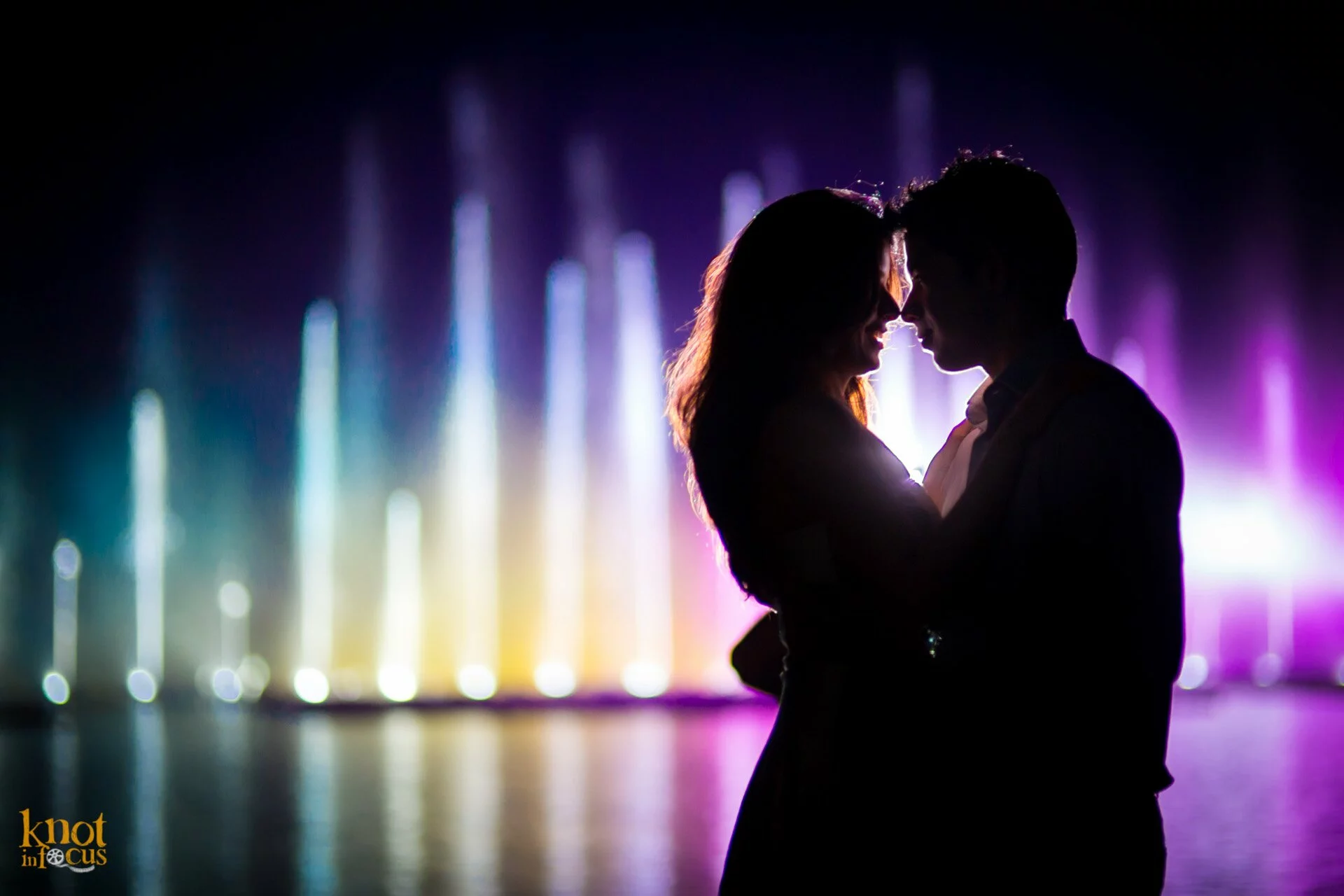 Filled Under : candid moments , couple shoot
Bedika + Aditya
A celebration of superlatives. 'Grand' just about starts explaining Bedika and Aditya's wedding at Aambay Valley City. See what happens when Calcutta travels to Maharashtra to host a Rajasthani wedding.
Filled Under : destination wedding , full wedding blogs , wedding photography
Anand and Garima
Destiny. In a strange play of things, it brings people together. Anand and Garima's marriage was  a play of destiny in more than one way. First of course was the couple themselves. He met her through a common friend seven years ago. At that stage, none of them were looking for a long distance relationship but decided to give it a shot. They managed to keep the love alive, between cities, between jobs and at one stage, even half way across the globe at one time! What looked like an impossible feat to manage at one time eventually just fell into place as if it was destined to be! A winter wedding set against the backdrop of the gorgeous pink city Jaipur. Three days of melange of Rajasthani hospitality with Punjabi zestiness. All coming together at a balmy evening at The Raj Palace.
Secondly, in a way this was where the seeds for Knotinfocus were sown. Anand and I kept in touch after the wedding. We left our jobs and started our photography ventures in a week's time of each other and eventually decided to merge to form Knotinfocus.
Stories … stories …

Filled Under : destination wedding , full wedding blogs , wedding photography