Post filled under : destination wedding
Diksha and Rohan
From what we can remember, here is what the welcome card at the wedding read – "We always wanted a destination wedding but then there were so many of you we wanted to share this celebration with that we decided to host a destination wedding in Mumbai itself!".  Can we say, these two were serious when they said they have a lot of friends and all of 'em take their partying very seriously! In a wedding that oscillated between a three day party and a tex-mex of sindhi-punjabi ceremonies, Diksha and Batra got married at Renissance Powai in 2013. From a pool party to gazal evening to UV party to lake side mehendi to rooftop garden wedding … this one was a poster child of getting-married-only-once-why-sleep-when-we-can-party

Did we mention that towards the end we were made to surrender our cameras and dance to gangnam style after (in)appropriate quantities of alcohol!! … goes on to saying how ridiculously amazing hosts these two are.
Here is reliving a decade of their togetherness and the coming together in what is (and will be) one of our all time favourite (wedding)

PS: super event by http://www.momente.in   Recommended for only seriously fun weddings.
Filled Under : candid moments , destination wedding , full wedding blogs
Disclaimer: One can't blame if this blog ends up reading like a Yash Raj plot from the 90′s.
Duresh and Sherina grew up together in Taipei. Somewhere in between all the picnis and diwali celebrations together, he started to fall for her. Things moved slow, you know, given that these were only high school years!! After multiple approaches by him and equivalent dodging by her things looked like at standstill. Until, one fine Diwali bowl where she finally said she likes him … but just a little

!! (filmy!!)
But the cupid would have to wait. Just after it turned out that he'd have to move to Singapore and she would be moving to China. Part deux of this story was packaed with all the classics of a long distance saga … long phone calls, sneaking around the parents, getting caught and doing it all over again

And for the grand finale, a wedding worthy of the awesomeness of this couple. Placed in the stunningly amazing Marriott at Khao Lak, Thailand this three day gala left all the attendees (including us) amazed. From Great Gatsby themed parties to brazilian dancers to perfect-sunset-by-the-beach wedding ceremony … this one had it all!
Duresh and Sherina … cheers to your wonderful story. Lots of love – Knotinfocus
Filled Under : candid moments , destination wedding , full wedding blogs
Ready, steady .. shoot!!
N+V, Lalit Goa, 2013
Here is the select few who get to make it to the make up room of a bride … make up artists, mother, sisters, aunts who need go get a touch up done, the dress guy, make up artist's assistants, more sisters, friends, oh so many friends and … the humble photographer. So everytime we get a *clean* frame like this with some yummy bokeh … we are allowed to do a happy dance. Yay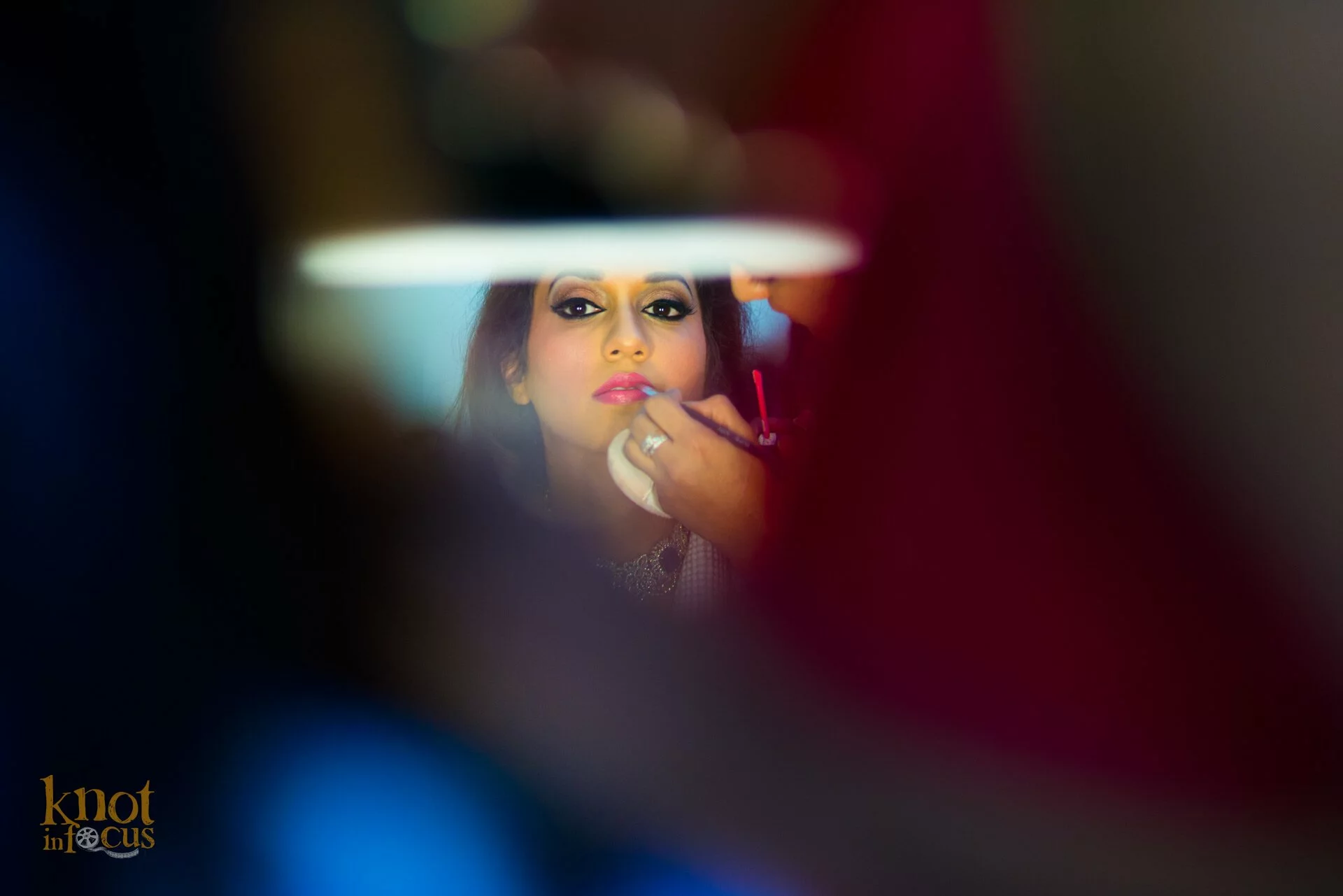 Filled Under : candid moments , destination wedding , wedding photography
The 'perfect' couple shoot
N+V, Goa, 2013
At the heart of every Indian wedding lies … Chaos! Here is how this one went, we showed up a day early at Goa to have a couple shoot with xx and xx . Unfortunately, his flight got cancelled and the photo count on day 1 … a not so impressive, ZERO. Day 2 looked packed to the T wherein Mehendi was to occupy most part of the noon. That got delayed too (dang!) and it was just before sunset that her mehendi got applied. That when we took matters into our hand and do what we do best … take em out for a beach sunset, saree flying, full bollywood style shoot right in the middle of the function! Score!!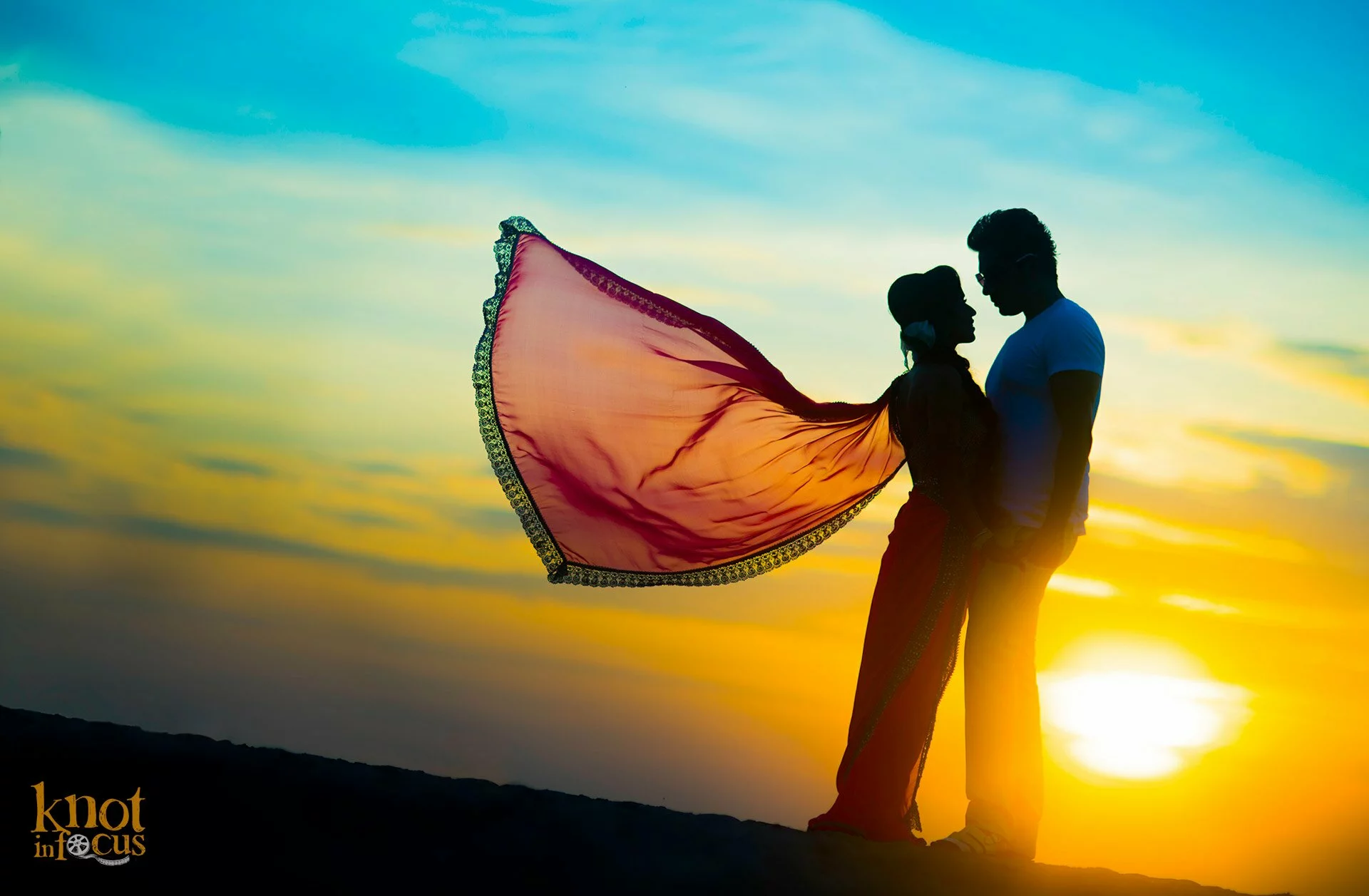 Filled Under : couple shoot , destination wedding
The Look
D+S, Thailand 2013
This picture lights up our day because there is nothing like seeing the smile on his face as his childhood sweetheart walks towards him at the altar. Not the spectacular landscapes of Thailand, not the ornate setup, not the hundreds of guests who surrounded them, just that one look! Who says life isn't filmy afterall


Filled Under : candid moments , destination wedding