Post filled under : wedding photography
The Warning
P+O, Pune, 2013
Some really really candid pundit must've come up with this ritual … brother of the bride physically pulling the groom's ear in front of a packed crowd! The intent? Just a friendly warning to take care of his sister post marriage. Whats a traditional ceremony without some drama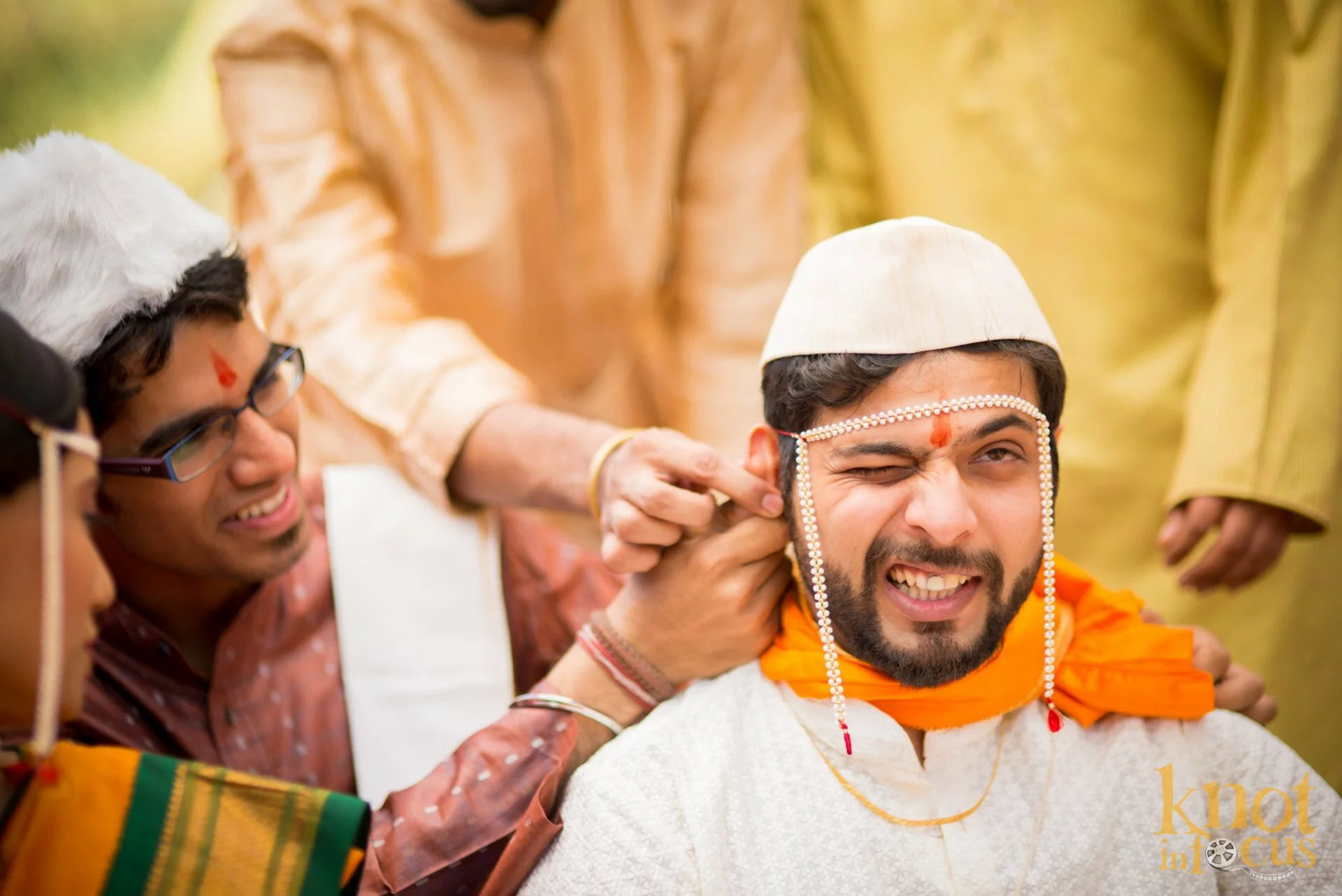 Filled Under : candid moments , wedding photography
Walk like a bride
D+R, Renaissance Mumbai, 2013
Here is a look that speaks of three things (1) I'm having and EPIC wedding (2) Marrying my best friend (3) Ok, get in the 'walk up to the altar' avatar .. shy shy. Comes from a wedding that can be easily confused with a three day party … not that we are complaining

Filled Under : bride , wedding photography
Ready, steady .. shoot!!
N+V, Lalit Goa, 2013
Here is the select few who get to make it to the make up room of a bride … make up artists, mother, sisters, aunts who need go get a touch up done, the dress guy, make up artist's assistants, more sisters, friends, oh so many friends and … the humble photographer. So everytime we get a *clean* frame like this with some yummy bokeh … we are allowed to do a happy dance. Yay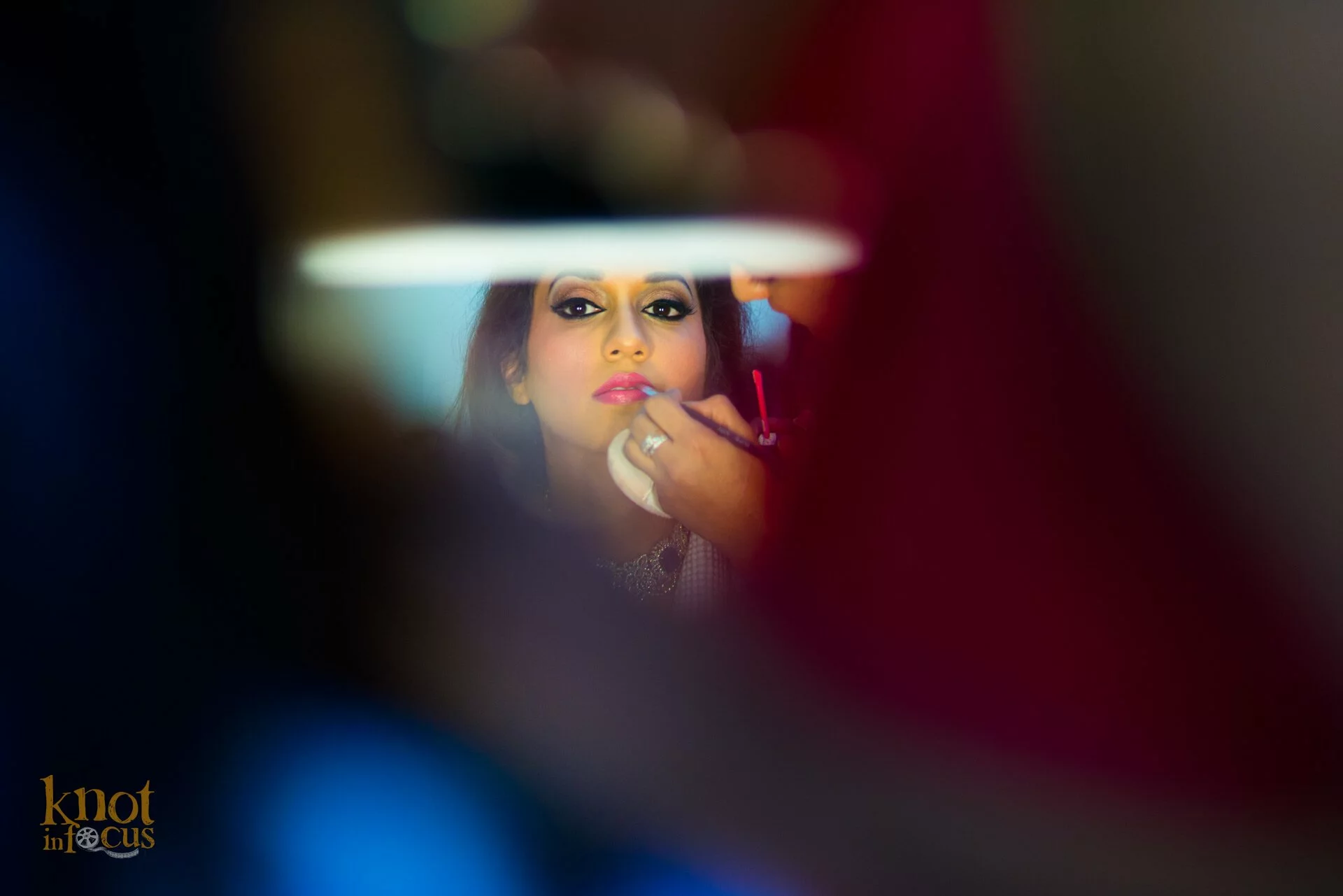 Filled Under : candid moments , destination wedding , wedding photography
The Crown
S + S, Jodhpur, 2010
This image comes from one of our early Sikh wedding. The fact that the groom insisted on tying his own turban and repeated the process thrice to ensure that he ties the 'perfect' dastaar (as the Sikh turban is known) got us intrigued as to what exactly does the turban symbolize in Sikh culture.
Couple of google searches later, here is what we found. The turban is not merely a protective head gear for the Khalsa (sikh warrior) but it is also spiritually connected to the very foundation of the Sikh culture. Earlier only the royalty wore turbans, but the gurus promoted it in the general masses thereby eradicating the caste divide. The turban is also is thus also a symbol of commitment to the Gurus. Truly, the crown jewel of a rich heritage.
Next time you want to do good at a quiz, take the wedding photographer along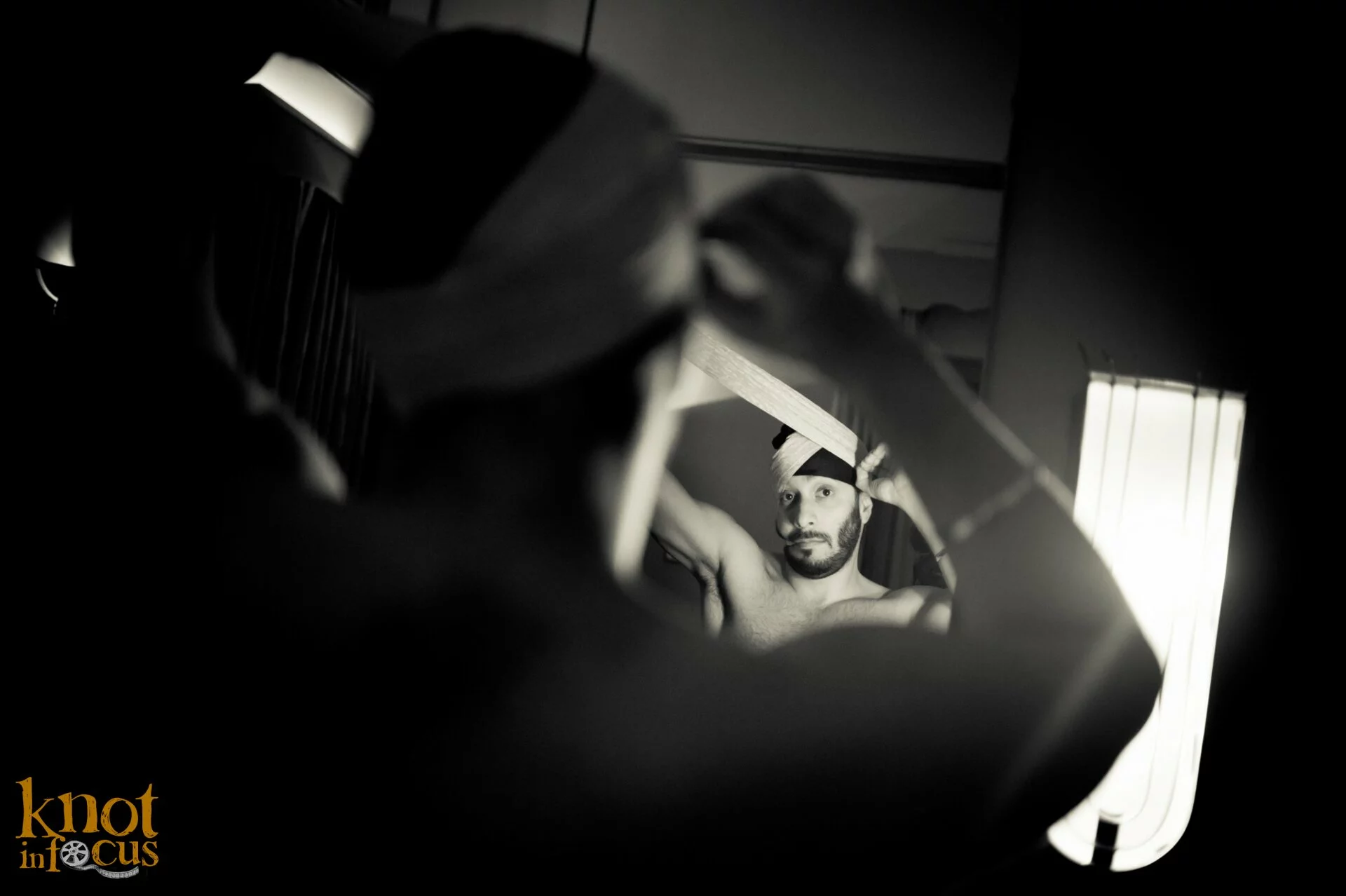 Filled Under : candid moments , wedding photography
The Swirl,
V + K, Delhi, 2012
It is good to be reminded occasionally, why we do what we do. Like most brides, Vishaka was nervous and stressed in the run up to her wedding. On the day of the Mehendi, Vishaka's mother had a brilliant idea to allay her anxiety. The extended family was gathered and instructed to grab a handful of petals from the flower pile for the decorations. The idea was to shower Vishaka with flowers when she enters the family home.
When it happened, Vishaka was so overjoyed that she broke into an impromptu swirl, literally dancing her worries away. We were fortunate to be there not just to document  but share and be part of the family's unbridled joy. As wedding photographers we may have the best laid plans but it is moments of true serendipity like this that help us create magical images. Here's a big 'Knotinfocus' shout-out to Vishaka and her mom.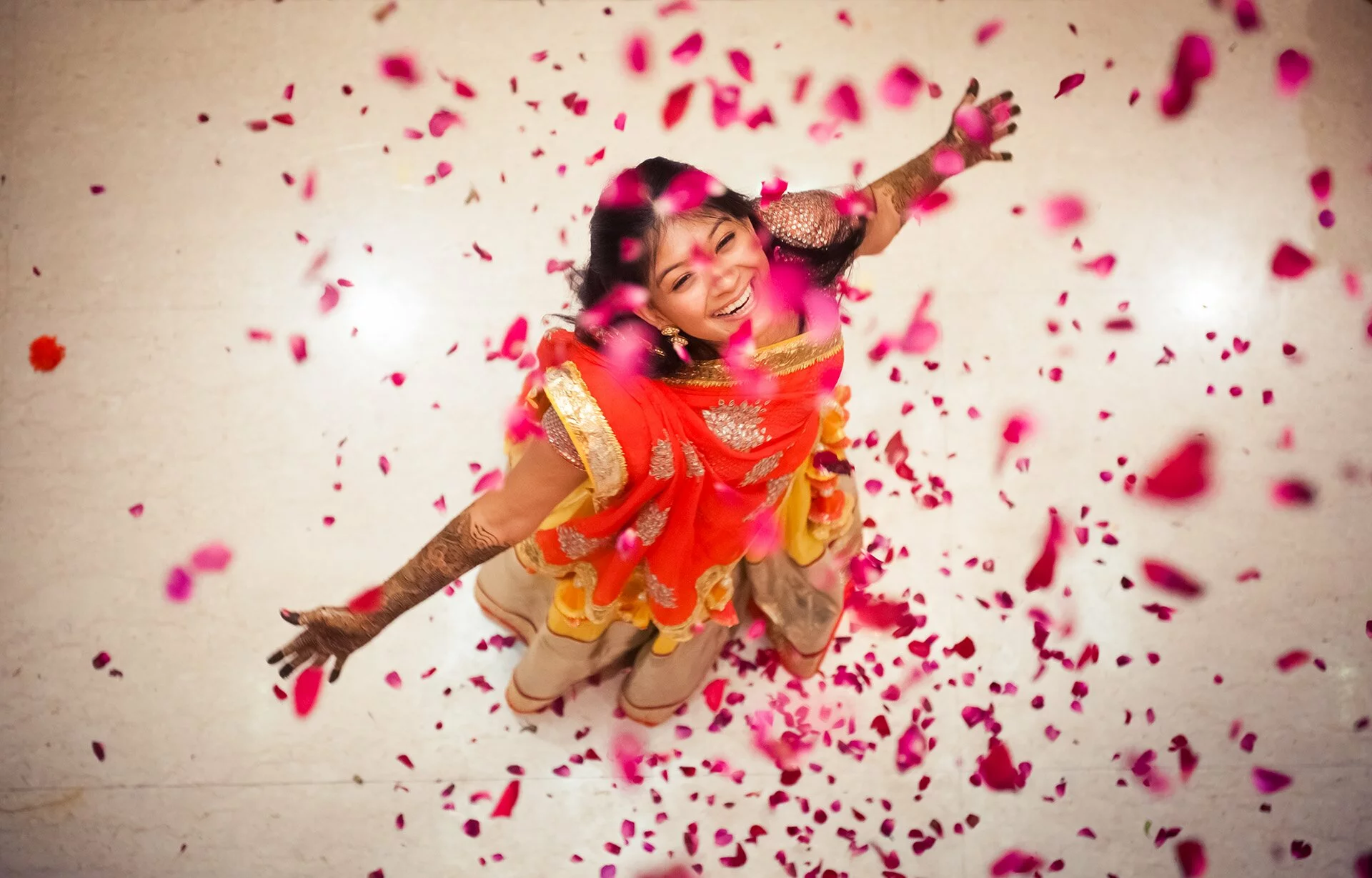 Filled Under : candid moments , Uncategorized , wedding photography